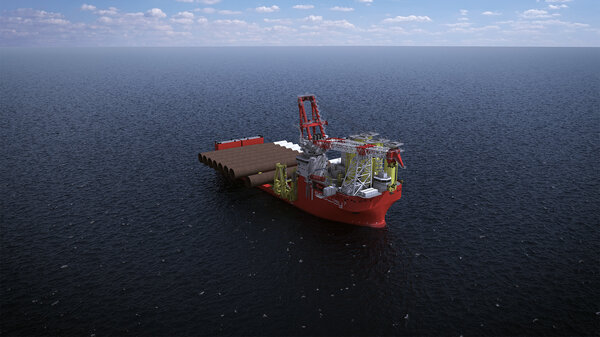 Foundation Installation
Our offshore wind foundation installation vessel designs are optimized to meet future market demands. Large carrying and lifting capacities, in combination with high DP capability and reduced environmental footprint, are the apparent features for these vessels.
Vessel designs for foundation and installation operations
Based on our vast and proven track record in developing heavy lift installation vessels and using the Ulstein Blended Design method, we tailor our designs towards client-specific requirements, supporting customers in building their business cases and developing the best vessel to fit the purpose.
Foundation Installation portfolio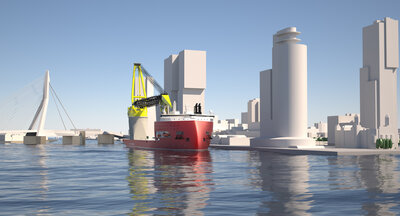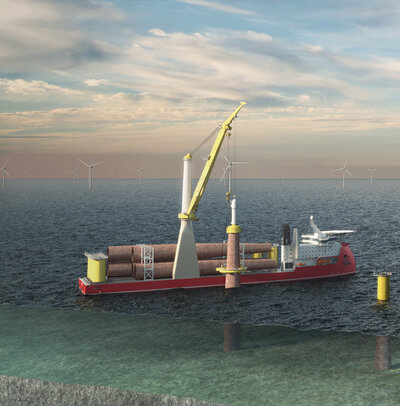 Proven designs - see our references
Vessel designs for the energy market
Our vessels are designed to operate in the Offshore Energy market (wind, oil and gas), making them a versatile option for companies looking to invest in sustainable energy solutions.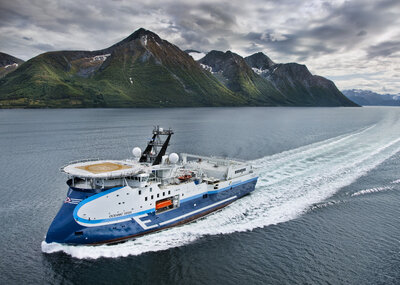 Survey and inspections
As a renowned ship designer, we offer innovative survey and inspection vessels. Our designs prioritize efficiency, safety, and advanced technology, ensuring seamless operations. 
You can trust us to enhance your surveying capabilities and your business' success.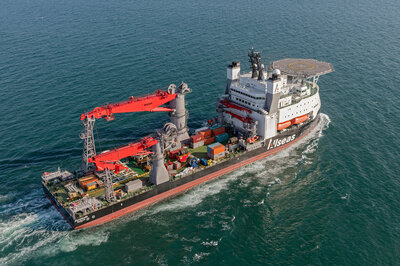 Construction and installation
We understand the unique challenges of the offshore energy segment. That's why we provide comprehensive support throughout the entire process, from initial design to construction and delivery. 
Our knowledgeable team is always available to offer expert guidance and assistance, ensuring a smooth and successful project.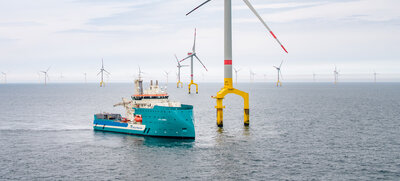 Operations and maintenance
We have a deep appreciation for the distinctive obstacles faced by the offshore energy sector. This understanding drives us to offer extensive support at every stage, from the initial design phase to construction and delivery. 
Our highly competent team remains readily accessible to provide expert guidance and assistance, guaranteeing a seamless and prosperous project experience.
Ulstein Design & Solutions B.V.
Located in Rotterdam, the Netherlands. Develops innovative ships for the offshore wind and offshore oil and gas industries, with a speciality in wind farm installation vessels, heavy lift crane vessels, pipelay vessels/barges, rock installation vessels, shallow draught construction support vessels, and drill ships.
Address
Cornerstone Building (6th floor) Rotterdam Airportplein 32
3045 AP Rotterdam
The Netherlands