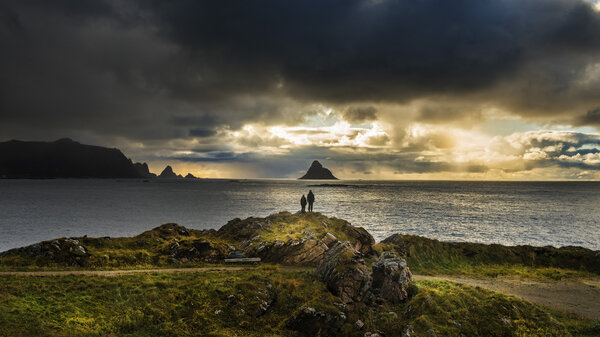 Towards a sustainable maritime future
Our vision is to create tomorrow's solutions for sustainable marine operations. We care for the natural environment and the society we are a part of, and sustainable growth is at the core of what we do. We have been around for 100 years, and we aim to keep going for generations to come.
A sustainable maritime legacy
Ulstein is on a journey in the maritime realm, blending tradition with innovative, eco-conscious designs. We value collaboration and believe that together, with like-minded partners, we can chart a sustainable course for the future. 
Join us as we navigate and contribute to a greener maritime legacy.
Harnessing growth with ESG principles
Our commitment to ESG principles showcases our efforts to reduce our ecological footprint and optimise value throughout our international ventures, always in tune with what our stakeholders seek and anticipate. 
Please read the report above or get a glimpse of our approach below.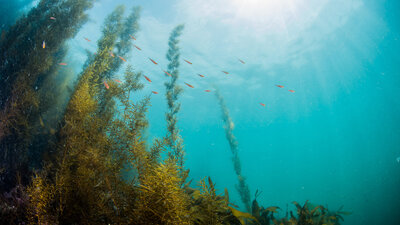 Environment
We've been innovators in marine operations for a century, and we know the profound bond between the sea and society. Our approach isn't just about building ships; it's about creating eco-conscious marine solutions that stand the test of time.
Sustainability isn't just a buzzword for us. Through measures like reducing operational emissions and focusing on energy efficiency, we've taken meaningful steps to diminish our environmental footprint. We're proud of our energy-efficient LED lighting initiatives, which have drastically reduced energy consumption, and our future-facing shore power system coming in 2024.
We pride ourselves on our forward-thinking ship designs, like the X-BOW, which not only challenges the norms but also drives down fuel consumption. Our focus on alternative fuels, including methanol and ammonia, hints at a greener maritime future.
We invite you to join us on this exciting journey. Let's co-create greener horizons together.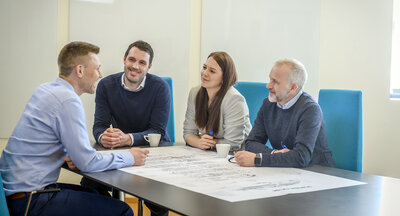 Social
At Ulstein, we see beyond the present. 
We're on a heartfelt mission to shape a sustainable, ethical, and inclusive future for all. We've taken a firm stand against corruption, valuing honest dealings and the Norwegian Transparency Act of 2022 guidelines. 
We believe in an equal and respectful workspace, ensuring everyone feels valued and heard. Our involvement in the community isn't just about business. We actively support recreational sports for the youth, education, health, and SOS Children's Villages. 
We also strive to enhance diverse representation within our team, especially among women.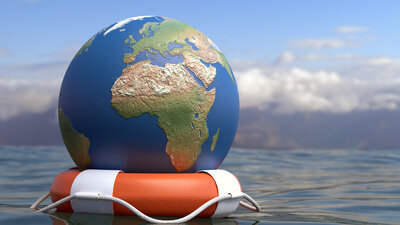 Governance
We see governance as the compass guiding our journey towards sustainable growth. Rooted in our Code of Conduct, our vision and values drive our commitment to responsible, ethical, and conscientious business practices. Our Code covers our ethos and forms the bedrock for promoting the right attitudes and cultivating a positive company culture.
Responsibility cascades from our Board of Directors, ensuring that sustainability is interwoven into our strategy and operations, harmonizing with our Environmental Policy and conforming to the regulations of our operational regions. Our CEO, alongside the Group Management, orchestrates our daily sustainability endeavours.
Our strategy's core is to nurture sustainable growth while strengthening our global standing, achieved through relentless innovation and a respect for diversity. Our R&D commitment, evidenced by our NOK 82.2 million investment in 2022, predominantly supports green initiatives. Additionally, we've forged partnerships with respected institutions, aligning our efforts with bodies like the Norwegian Research Council and the European Commission.
Ulstein's environmental commitment
At Ulstein, our guiding principle is straightforward: to support seamless marine operations through dependable ship designs, meticulous shipbuilding, effective system solutions, and dedicated services.
Our foundational values — "Innovate, Engage, and Advance" — coupled with our strategic ambitions of "Sustainable Growth, Internationalisation, and Innovation", consistently steer us towards our vision:
"We create tomorrow's solutions for sustainable marine operations."
Commitment to the environment is not just a statement for us; it's an integral part of our QHSE Policy:
Consistent compliance: We are dedicated to fulfilling all current regulations and standards, ensuring our operations are both safe and environmentally considerate.
Thoughtful innovations: We aim to provide solutions that meet our client's needs and make a positive environmental difference by reducing emissions and environmental impacts.
Progressive sustainability steps: Sustainability is a journey, and we're on it. From enhancing energy efficiency in our everyday activities to championing the responsible use and recycling of materials, every step counts.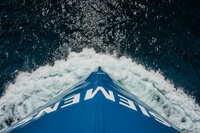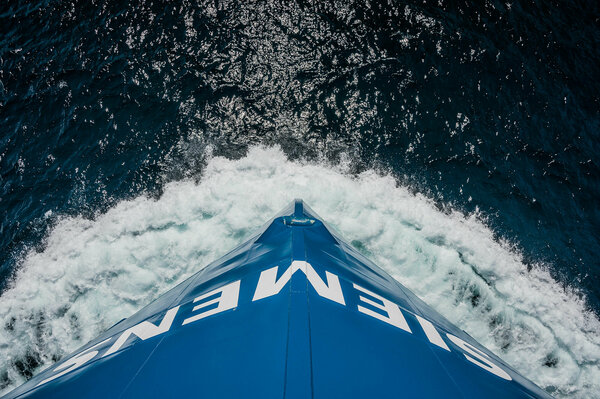 Shaping the future, together
With our partners and customers by our side, we're bringing visionary concepts to life. Your insights and expertise could be the spark that is turning visions into realities. 
Join our team and help us shape the maritime industry.