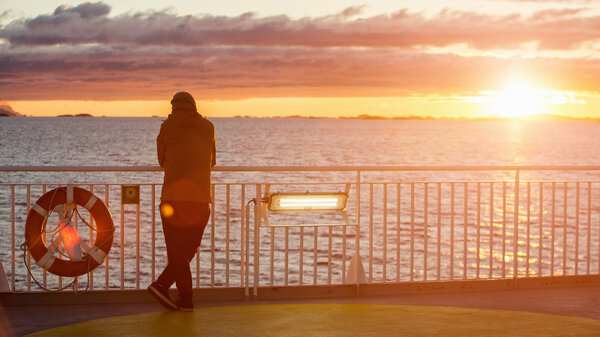 Adventure
Innovative vessel designs redefining efficiency, comfort and sustainable seafaring. 
Navigating new horizons
In the expansive maritime industry, navigating the challenging seas of efficiency, eco-compliance, and comfort can often seem daunting. What if you could chart a new course, one that combines efficiency, environmental consciousness, and comfort in an unprecedented voyage?
Our unique, aero- and hydrodynamic hull designs, paired with optimized propulsion systems, do more than just navigate the seas; they cut through the waves of fuel costs, significantly reducing your overheads while keeping performance at the peak.
But we don't stop at fuel efficiency. At Ulstein, we believe in creating vessels that respect the seas they traverse. Our eco-conscious compliance, rooted in advanced emission reduction systems and waste management solutions, ensures that you meet and surpass environmental regulations, paving the way for a greener future in the maritime industry.
And we know that the essence of an extraordinary voyage lies in the journey itself. Our focus on reducing onboard noise and vibration allows smoother sailing, making the trip comfortable and enjoyable for crew and passengers.
Vessel designs for the adventure market
Ropax, expedition cruises or private yachts all keep an element of adventure. Crossing the ocean and bringing passengers or guests safely from one place to another. 
At Ulstein, we use our extensive knowledge from designing and building offshore-tough vessels for the energy industry, to deliver passenger ships renowned for their seakeeping capabilities, comfort and environmentally-friendly solutions.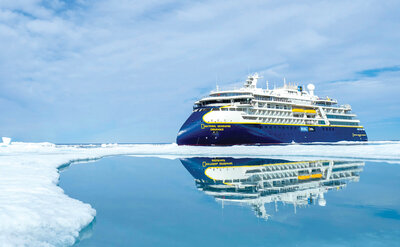 Cruise designs
The Ulstein ship designs in the expedition cruising segment have been developed to satisfy modern explorers and travellers. Our vessels have the highest seakeeping standards, and our designs can be customised for any customer-specific wish.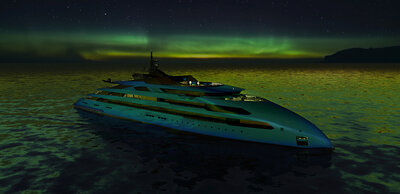 Yacht and yacht support
Ulstein is a leader in ship innovations and has changed the world of ship design. With an iconic brand, we have launched ships still unmatched. All this while continuously innovating systems and products through extensive research and development programmes, always combining the latest technology with contemporary design.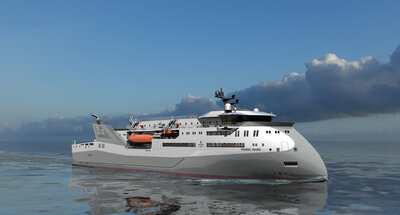 RoPax
We offer state-of-the-art ship design and equipment package solutions for RoPax customers worldwide. Our RoPax vessels have the highest seakeeping standards with sustainable travelling in mind.
Embarking on excellence
Our revolutionary designs combine innovative technology, environment-friendly solutions and superior comfort. By setting new industry standards for efficiency and performance you can get a competitive edge and minimising risk. 
Fuel efficiency

Ulstein's aerodynamic hull designs and optimized propulsion systems significantly reduce fuel consumption.

Eco-conscious compliance

Together with our customers, we make sure the vessels are equipped with advanced emission reduction systems and waste management solutions to surpass environmental regulations.

Sustainable power

Our commitment to green technology extends to our power systems and fuel choice. Through discussions on operational profiles and data analyses, we provide the optimal choice for your project.

Cost-effective innovation

By integrating up to date technology into our designs, we maximize operational efficiency while minimizing running costs.

Smooth sailing

Our innovative designs and building techniques help mitigate onboard noise and vibration, ensuring a comfortable journey for crew and passengers.

Custom-tailored solutions

Ulstein's design and engineering team works closely with customers to create ships uniquely suited to their specific needs and preferences.

Resilient design

Our vessels are built to withstand harsh ocean conditions over a long lifespan, reducing maintenance needs and extending the ship's life.

Brand reflection

We design each vessel to visually represent your brand or company, ensuring it is recognizable and stands out in the harbour or at sea.
Trust through experience
We have lived up to market expectations for over a century through creativity and innovation. In collaboration with clients, yards, suppliers and classification societies we have helped shape the maritime industry.