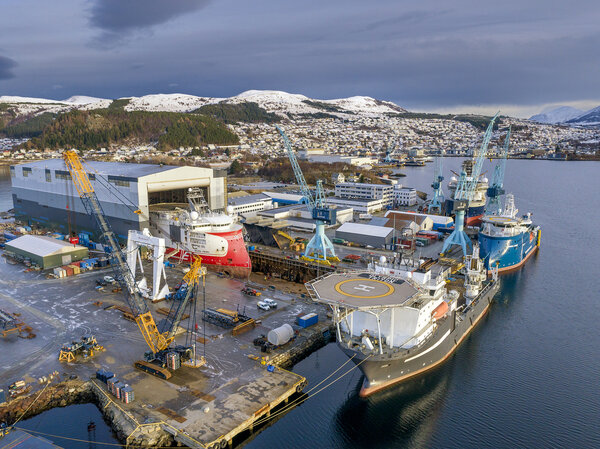 QHSE policy
We are a long-term partner working to ensure future competitiveness and sustainable growth. 
Ulstein has a set of principles and guidelines to ensure the safety and health of our employees and those visiting us, protect the environment, and maintain the quality of our products and services.
Quality
The policy outlines our commitment to producing high-quality products and services that meet or exceed customer expectations. It includes procedures for monitoring and improving quality and a system for identifying and correcting quality issues. To simplify and improve work processes and collaboration between the ULSTEIN companies, we must document and streamline the business and work processes from idea to product. 
Our policy will ensure that we:
Achieve sustainable growth and long-term competitiveness by providing cost effective, safe and reliable products and services to our costumers

Achieve and retain a high standard of quality that highlights the reputation of the company and loyalty of its client base

Maintain an efficient and effective system of quality monitoring that complies with ISO 9001:2015
HSE
The policy outlines our commitment to protecting our employees and visitors' safety, health and well-being. We will provide a safe working environment, have procedures for identifying and mitigating workplace hazards, and provide training in the use of protective equipment. We conduct safety inspections and implement emergency response plans.

Ulstein Verft aims to become certified following the Environment standard, ISO 14001, before the end of 2023.
Ulstein Group's employees are our most important resource and together we shall develop a sense of well-being and a good working environment.

Employees and management shall continuously work to prevent injuries, accidents and strains.

Ulstein Group will strive for all its activities and products to have the least possible negative affect on the environment.