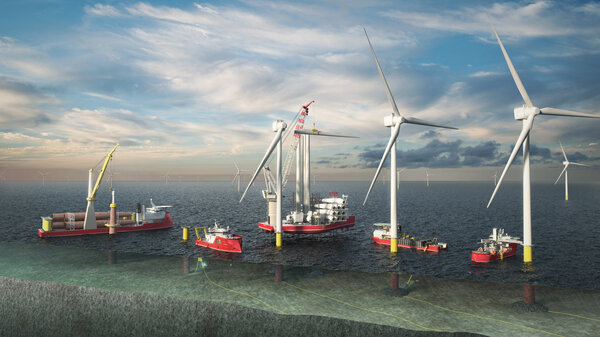 Energy
Offshore energy development is a complex and challenging industry that requires specialized equipment and vessels to operate effectively. 
Pioneering offshore vessels for the future of sustainable energy
The demand for cleaner and more sustainable energy sources has led to a shift from offshore oil and gas towards offshore wind power, which is expected to grow significantly in the coming years. With this shift, the industry also focuses on developing smarter, safer, and greener vessels to support the various stages of offshore energy development, from survey and inspections through installation and construction to operation and maintenance.
Ulstein is a leading designer and builder of offshore vessels designed to meet the challenges of the offshore energy industry. Our vessel designs have advanced technology and innovative features that enable efficient and safe operations in harsh environments.
Vessel designs for the energy market
Our vessels are designed to operate in the Offshore Energy market (wind, oil and gas), making them a versatile option for companies looking to invest in sustainable energy solutions.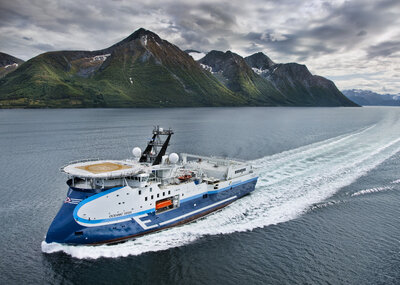 Survey and inspections
As a renowned ship designer, we offer innovative survey and inspection vessels. Our designs prioritize efficiency, safety, and advanced technology, ensuring seamless operations. 
You can trust us to enhance your surveying capabilities and your business' success.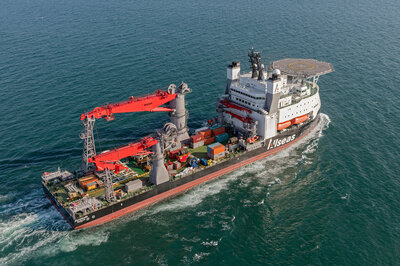 Construction and installation
We understand the unique challenges of the offshore energy segment. That's why we provide comprehensive support throughout the entire process, from initial design to construction and delivery. 
Our knowledgeable team is always available to offer expert guidance and assistance, ensuring a smooth and successful project.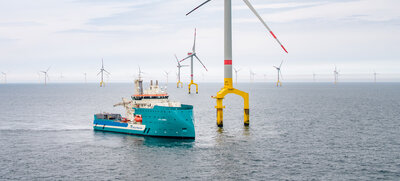 Operations and maintenance
We have a deep appreciation for the distinctive obstacles faced by the offshore energy sector. This understanding drives us to offer extensive support at every stage, from the initial design phase to construction and delivery. 
Our highly competent team remains readily accessible to provide expert guidance and assistance, guaranteeing a seamless and prosperous project experience.
Trust through experience
We have lived up to market expectations for over a century through creativity and innovation. In collaboration with clients, yards, suppliers and classification societies we have helped shape the maritime industry.
Get in touch

Lars Ståle Skoge
Description

Commercial Director

Affiliation

Ulstein Design & Solutions AS

Edwin van Leeuwen
Description

Managing Director

Affiliation

Ulstein Design & Solutions B.V.

Kolbjørn Moldskred
Description

Sales Manager Newbuild

Affiliation

Ulstein Verft AS