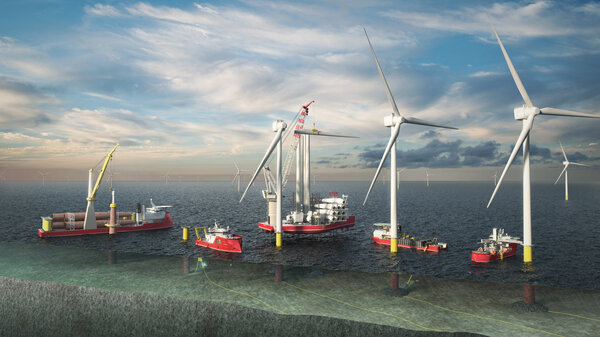 Ship designs worldwide
When designing a ship, Ulstein helps shape the maritime industry. By providing sustainable and efficient solutions, we do our part to create a highly competitive and green business. The connection between operational challenges, the use of new technology, and commercial solutions is high on our priority list.
Pioneering tomorrow
Our approach to design is always to seek solutions to new challenges. A new design is an opportunity to improve our previous work. We use our expertise and imagination to provide the industry with new standards based on long-term competitiveness. We can do this by designing with a focus on the environment, cost-efficiency, reliability and the total life cycle cost of the product.
Key figures for 2022
Ulstein designed vessels in operation

143

Design & engineering projects

137

Yards building Ulstein designs

10
Shipbuilding worldwide
In addition to Ulstein's yard in Norway, we work with partner yards worldwide. Contact us if you have a specific yard in mind for your next project and would like us to assist.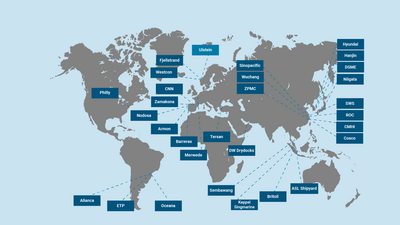 Vessel designs for the energy market
Our vessels are designed to operate in the Offshore Energy market (wind, oil and gas), making them a versatile option for companies looking to invest in sustainable energy solutions.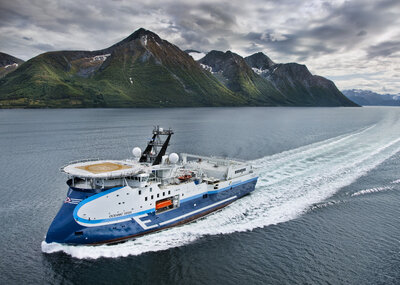 Survey and inspections
As a renowned ship designer, we offer innovative survey and inspection vessels. Our designs prioritize efficiency, safety, and advanced technology, ensuring seamless operations. 
You can trust us to enhance your surveying capabilities and your business' success.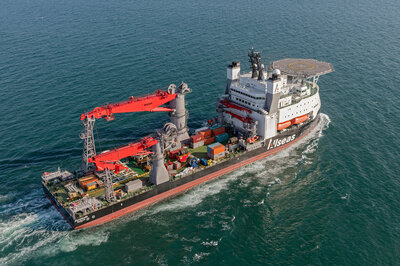 Construction and installation
We understand the unique challenges of the offshore energy segment. That's why we provide comprehensive support throughout the entire process, from initial design to construction and delivery. 
Our knowledgeable team is always available to offer expert guidance and assistance, ensuring a smooth and successful project.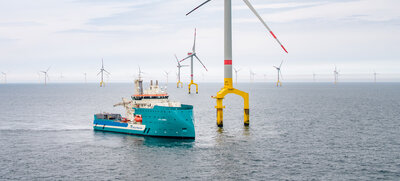 Operations and maintenance
We have a deep appreciation for the distinctive obstacles faced by the offshore energy sector. This understanding drives us to offer extensive support at every stage, from the initial design phase to construction and delivery. 
Our highly competent team remains readily accessible to provide expert guidance and assistance, guaranteeing a seamless and prosperous project experience.
Vessel designs for the adventure market
Ropax, expedition cruises or private yachts all keep an element of adventure. Crossing the ocean and bringing passengers or guests safely from one place to another. 
At Ulstein, we use our extensive knowledge from designing and building offshore-tough vessels for the energy industry, to deliver passenger ships renowned for their seakeeping capabilities, comfort and environmentally-friendly solutions.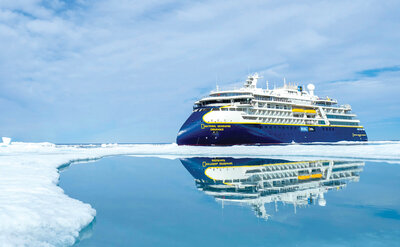 Cruise designs
The Ulstein ship designs in the expedition cruising segment have been developed to satisfy modern explorers and travellers. Our vessels have the highest seakeeping standards, and our designs can be customised for any customer-specific wish.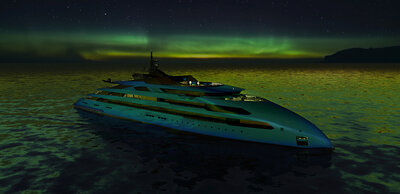 Yacht and yacht support
Ulstein is a leader in ship innovations and has changed the world of ship design. With an iconic brand, we have launched ships still unmatched. All this while continuously innovating systems and products through extensive research and development programmes, always combining the latest technology with contemporary design.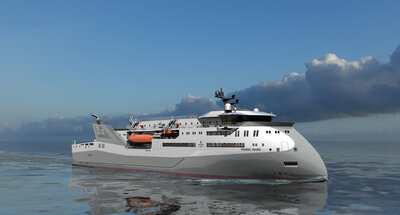 RoPax
We offer state-of-the-art ship design and equipment package solutions for RoPax customers worldwide. Our RoPax vessels have the highest seakeeping standards with sustainable travelling in mind.
Vessel designs for fishing
We develop fit-for-purpose ship designs and solutions for the seafood industry, ranging from coastal vessels to state-of-the-art ocean-going trawlers. Our designs combine decades of experience in the design of advanced ships with more than 100 years of shipbuilding history.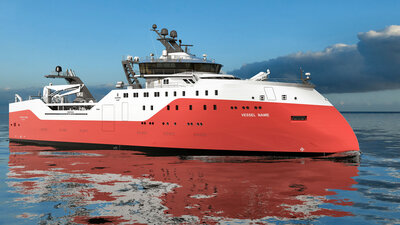 Trawler designs for the future of fishing
Are you seeking an advanced, efficient trawler tailored to your needs? Navigate the challenges of the fishing industry with our innovative vessel designs.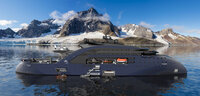 Design that moves the industry forward
Harness Ulstein's expertise in developing robust ship designs where safety meets efficiency.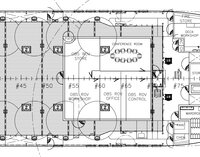 Revolutionise your fleet with our design services
Are you seeking to enhance your vessels' appeal to charterers or potential buyers, or are you keen to venture into a more lucrative market segment? 
Perhaps you're aiming to streamline operating costs. At Ulstein, we're at your service to adeptly guide you in conceptualising and actualising conversions, upgrades and retrofits for your current fleet. 
Together, we'll forge a pathway to heightened profitability and innovation.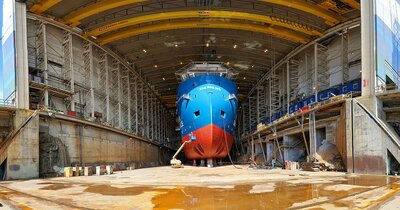 Shipbuilding
At Ulstein, we intertwine over a century of shipbuilding heritage with contemporary innovation, offering an unrivalled blend of reliability, quality, and excellence. Whether at Ulstein Verft or our global partner yards, we redefine the realms of possibility for your projects, ensuring seamless integration and a prosperous long-term investment. 
Get in touch

Lars Ståle Skoge
Description

Commercial Director

Affiliation

Ulstein Design & Solutions AS

Edwin van Leeuwen
Description

Managing Director

Affiliation

Ulstein Design & Solutions B.V.