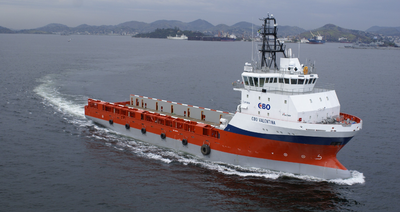 CBO Valentina
The platform supply vessel 'CBO Valentina' was delivered from Alianca Shipyard in Brazil to the shipowner CBO at the end of May 2007. The vessel is a P106 design from Ulstein.
Owned By
Brasileira Offshore
Note: Specifications may have changed since the original completion date.
Ship history
Milestones
Delivered in May 2007, and went straight into work for the state oil company Petrobras after delivery. The ship is tailor-made for her charter contracts with Petrobras. Sister vessel to the 'CBO Anna Gabriella'.