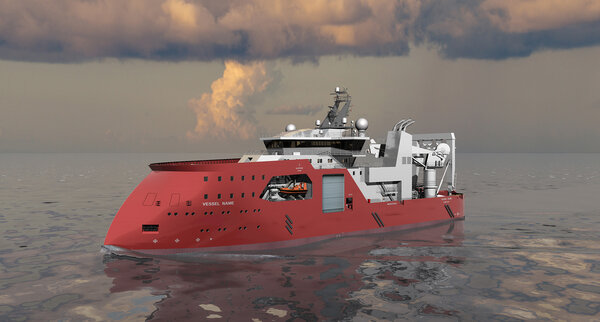 Inter-array cable laying vessels
The inter-turbine (array) cable laying vessels are operating in-field at the offshore wind farms, laying power cable between the wind turbines. The cables are typically installed in single lengths from one turbine to the next. In general, wind turbines are increasing, which means that the cable size is also increasing.
Elevating cable laying operations
The SX127 is a compact and versatile design, optimised for in-field cable laying operations. The vessel is prepared for operations with a power cable, including two underdeck carousels. With a high deadweight capacity of 7,200 tonnes, the vessel can carry a cable weight of 6,000 tonnes.
The current development is towards even larger vessels due to a growing demand for higher cable capacity. Our modular and flexible SX121 platform has been developed for export cabling, but can be adapted to high-capacity inter-array cable laying. The cable tank and carousel are placed either on the deck or below the deck if requested. The vessel has a high deadweight capacity of up to 9,000 tonnes, enabling cable capacities of up to 6,500 tonnes. The vessel also has a bollard pull of up to 90 tonnes for ploughing.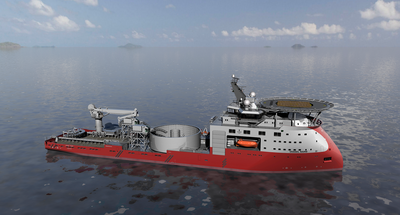 An ULSTEIN SX121 for power cabling.
Shallow water cable laying vessel
ULSTEIN SX182 is a new, CAPEX-friendly multipurpose offshore construction vessel suitable for offshore and shallow water operations. The vessel offers an unprecedented combination of deck area, accommodation and station-keeping capability for a compact vessel.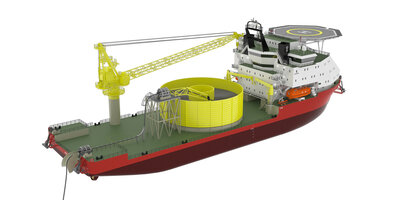 ULSTEIN S182 cable layer for shallow water.
We've got you covered
Ulstein Design & Solutions provides the concept and basic cable laying designs, various design services, engineering, power integration and electrical services, site follow-up and turnkey shipbuilding deliveries. Our shipyard, Ulstein Verft, is renowned for high-quality, on-time deliveries.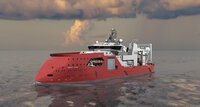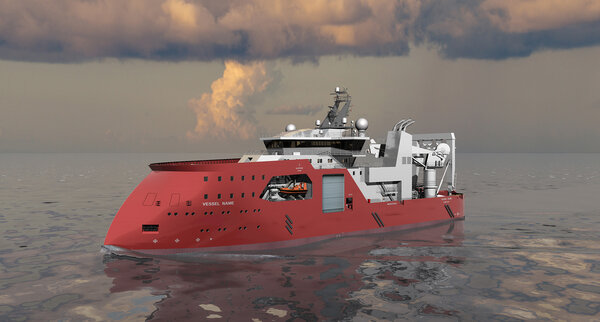 Cable Laying Vessels (CLV)
Committed to delivering thoughtful vessel designs, we prioritize safety, crew comfort, and operational efficiency at a cost-effective rate. Experience the next level of industry advancement with our dependable cable-laying portfolio, where we offer continuous support throughout your vessel's lifecycle.