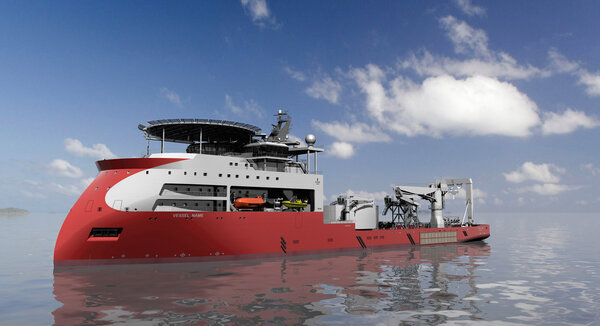 Export cable laying vessels
Export cable laying vessels are used in offshore wind fields to connect the offshore grid to the shore network. The offshore wind farms are established further offshore, and the wind turbines and offshore wind farms are increasing in size. This means, that the export cables are also increasing in size and in length.
Bridging offshore grids to shore networks
The export cables are of a similar design as inter-array cables but have a higher voltage, typically 100 to 220 kV. High cable capacity, efficiency and gentle handling of cables are the key elements in such vessels. Shallow draught can be an important design element in export cable laying vessels as some vessels go close to land to terminate and load cable.
The SX165 is a large, modular and flexible platform for power cable laying operations. If requested, the cable tank and carousel are either on the deck or below the deck. The vessel has a high deadweight capacity of up to 15,000 tonnes and cable capacities of up to 10,500 tonnes.
The LX109 is a high-capacity, highly efficient cable-laying vessel with compact dimensions. The ULSTEIN Cable Arch system, combined with the open-top vessel design, can load and lay 12,500 t power cable as one single piece.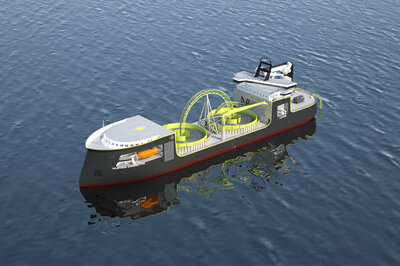 The ULSTEIN Cable Arch connects the forward and aft turntables, allowing to load and lay one continuous cable of up to 12,500 t. The turntables are positioned into the hull instead of on deck, improving vessel stability. This results in a slim vessel that can transport and lay cable very efficiently.
We've got you covered
Ulstein Design & Solutions provides the concept and basic cable laying designs, various design services, engineering, power integration and electrical services, site follow-up and turnkey shipbuilding deliveries. Our shipyard, Ulstein Verft, is renowned for high-quality, on-time deliveries.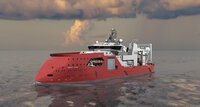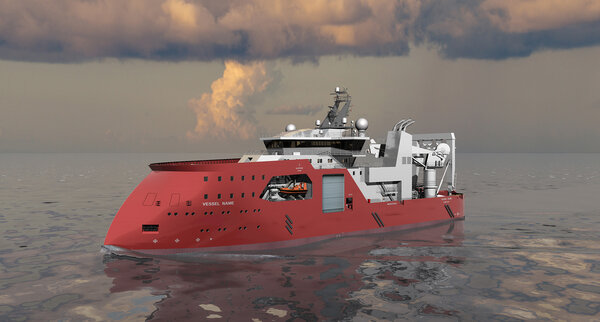 Cable Laying Vessels (CLV)
Committed to delivering thoughtful vessel designs, we prioritize safety, crew comfort, and operational efficiency at a cost-effective rate. Experience the next level of industry advancement with our dependable cable-laying portfolio, where we offer continuous support throughout your vessel's lifecycle.