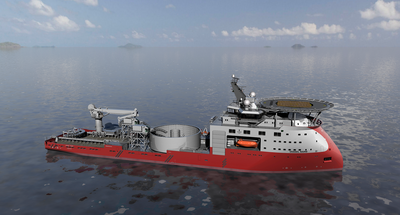 SX121 CLV
A modular and flexible platform, designed for export power cable laying but can be adapted to inter-array operations. Cable tank and carousel either on deck or below deck if requested. A high deadweight capacity up to 9,000 t enables cable capacities up to 6,500 t. Comes with a bollard pull up to 90 t for ploughing.
Additional Data
Cable carousel top deck
Ø23
Cable capacity top deck
4,000
Cable carousel under deck
Ø20
Cable capacity under deck
2,500
Note: Subject to selected variant configuration
Inter Array Cable Layer - 2 Cable lines in Cable hangar. CPS storage and feeding system at top.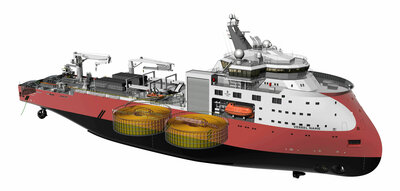 Get in touch

Lars Ståle Skoge
Description

Commercial Director

Affiliation

Ulstein Design & Solutions AS