The Olympic fleet
Olympic maintains a fleet of ten ships, including two designed by Ulstein. Over the years, the company has constructed six advanced vessels at Ulstein Verft and has two new builds in progress. 
Below is the Olympic Zeus, one of Ulstein Verft's latest aftermarket assignments for Olympic.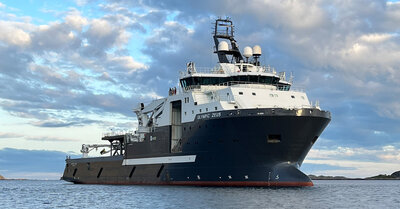 Olympic Zeus, photo taken outside Olympic's office in Fosnavåg, Norway.
Prompt responsiveness
"We operate under tight deadlines, making speed crucial," emphasizes Tord Vågsholm, Olympic's operations manager. "One of our clients' typical requirements is the need for hydrostatic data to facilitate operational calculations and planning. Ulstein excels in providing this service."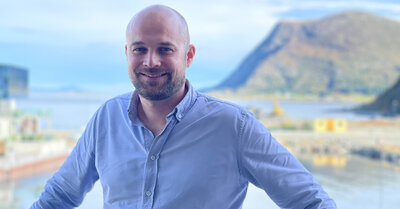 Tord Vågsholm, operations manager at Olympic.
Efficient Single Point of Contact
"Ulstein's organizational structure includes a dedicated point of contact for aftermarket and service, ensuring a streamlined process," states Tord. "This means we have a singular contact for obtaining quotes, estimating delivery times, and coordinating tasks. Ulstein boasts comprehensive in-house resources to meet our needs and consistently delivers prompt responses. This approach works exceptionally well, fostering strong and close relationships with our collaboration partners."
Design adaptations for Ulstein's and external ship designs
Occasionally, ship designs require modifications to suit evolving needs. "Our clients often seek vessel modifications to align with new operational requirements," explains Tord. "In such cases, we can directly engage Ulstein Design & Solutions, a team with extensive knowledge of the vessel. For example, when we needed to install ROV equipment on the main deck of the Olympic Zeus earlier this year, Ulstein conducted fresh strength calculations to accommodate equipment not originally part of the vessel's design." 
Ulstein's robust engineering capabilities also extend to redesigning external ship designs when the original design firm lacks the capacity to do so.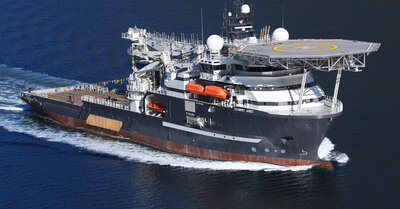 The Olympic Ares is scheduled for a ten-year classing at Ulstein Verft. Photo: Peder Otto Dybvik
Shipyard services
"Olympic places a high priority on conducting its operations in a "Smarter, Safer, Greener" manner, relying on shipyards and subcontractors like Ulstein that innovate with new technologies and consistently deliver high-quality results on schedule. Having a shipyard capable of promptly handling both short-notice projects and scheduled assignments is crucial. Ulstein Verft, strategically located along Sunnmøre's shipping route, boasts a dry dock, covered dry dock hall, multiple service quays, a compact shipyard area, and impressive lifting capacity. Dockings and overhauls constitute typical tasks, with the Olympic Ares scheduled for a ten-year classing in the second half of October at Ulstein Verft."
New builds
Olympic also leverages Ulstein's expertise for the construction of new vessels. The company has contracted Ulstein to design and construct two innovative service ships for offshore wind, with the first hull set to arrive at the yard later this year. These vessels feature the cutting-edge TWIN X-STERN design concept, incorporating main propellers at the front and aft. Given that offshore wind service ships spend most of their time positioned at wind turbines, the inclusion of front and aft main propellers significantly reduces energy consumption during stationary operations.
The robust maritime cluster at Sunnmøre
Olympic is deeply committed to preserving the strength of the maritime cluster on the northwest coast of Norway. "We play our part in supporting this cluster," emphasizes Tord Vågsholm. "What we can contribute to Sunnmøre, we do so with dedication and pride."