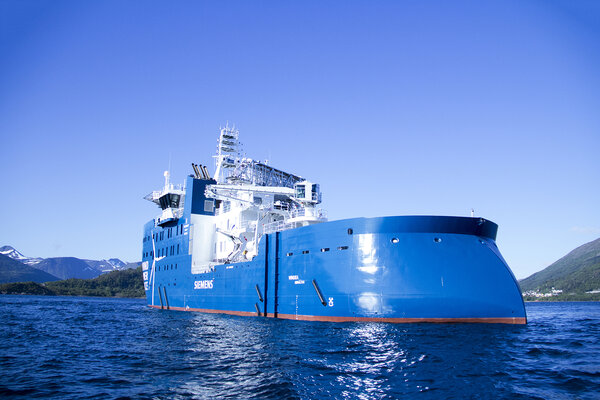 The owner wanted to test Windea La Cour at high-speed backing
When the Windea La Cour, winner of the Offshore Renewables Award 2017, was on sea trial in June 2016, the Owner wanted to test the novel X-STERN. Watch video to see how she performed.
Published
21 December 2016
Latest news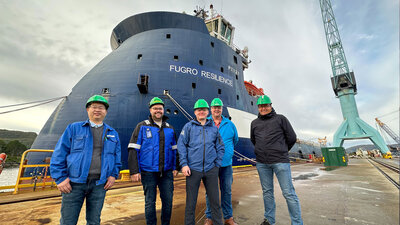 Press Release
Fugro Resilience to be converted at Ulstein Verft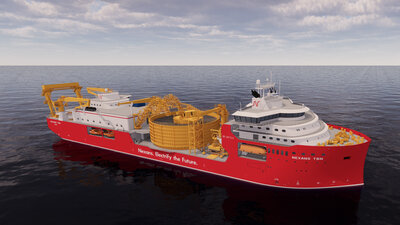 Press Release
On 19 September 2023, Nexans Marine Operations AS and Ulstein Verft entered into a contract on the construction of a large DP3 cable laying vessel.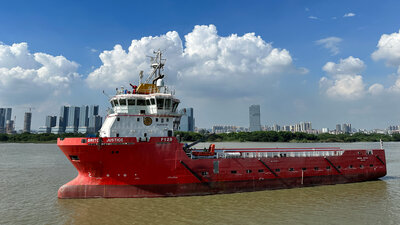 Update
Sea trial successfully completed.