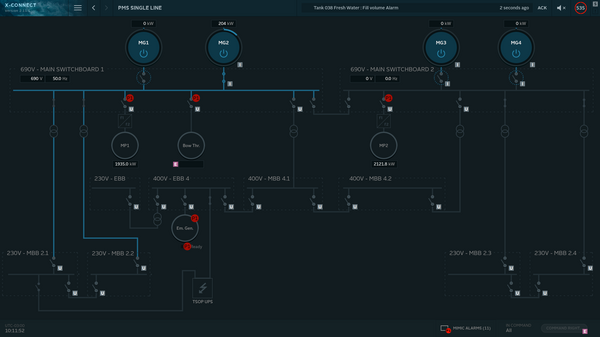 Power Management System (PMS)
The Ulstein PMS is a Power Management System that caters to vessels of all sizes. Whether operating a small craft or a large ship, the Ulstein PMS is built to handle your power management requirements efficiently. With its modern design, scalability, and flexibility, the Ulstein PMS perfectly fits your vessel's needs. Upgrade your vessel's power management capabilities today with the Ulstein PMS.
Key benefits ULSTEIN POWER MANAGEMENT system
Complete control

of the power generation with an exceptional user interface

Instant feedback

on system status, alterations and failure scenarios

Simple change

of system setup, such as start sequence and load thresholds

Fully integrated

in X-CONNECT®

Supports smart circuit breakers

– to reduce switchboard space and installation work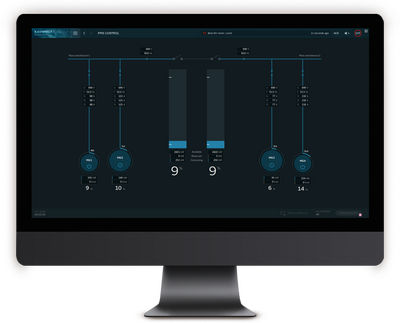 Enhance vessel safety and efficiency with the Ulstein Power Management System
The Ulstein Power Management System is a versatile power management system suitable for small and large vessels, regardless of complexity. This modern system enhances vessel operations' safety and fuel efficiency.
As part of the X-CONNECT® platform, the ULSTEIN PMS is fully integrated and seamlessly accessible via a user-friendly interface. It offers many functions, from simple tasks like diesel generator start/stop commands to more advanced functions like automatic start-up sequences and black-out prevention and handling.
The Ulstein Power Management System is designed for safe and efficient vessel operations. To meet the varied requirements of different customers and class societies, the Ulstein PMS supports system segmentation. Furthermore, the system's topology and hardware flexibility allows minimal installation space, hardware usage, and location.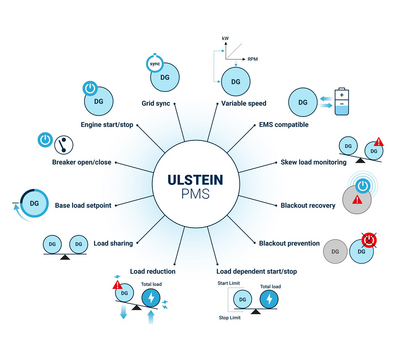 Features
When the ship propulsion system is powered by battery or other alternative power sources, an Energy Management System is required. X-CONNECT® provides an integrated Energy Management System or remote control of 3rd party EMS. Read more about ULSTEIN EMS here.

ULSTEIN PMS provides load sharing between diesel generators based on compensated droop philosophy.

Tripping consumers with low priority to avoid blackout.

Prepares generator to manage equipment with heavy loads before they are actually activated, to prevent blackouts. Example of such consumers are bow thrusters, fire fighting pumps etc.

Status information from all components in the system, such as circuit breakers, bus-ties and generators. The system also features pre-warning handling, such as start/stop errors and breaker status.

Monitoring of active and reactive load.

Preventing operator to create an unintended blackout. System detects partial and total blackout, and automatically recovers power generation.

User can force the system to set a desired limited number of generators to be connected to the power grid.

Manually start/stop generators.

Start sequences according to user input.

Load dependent start/stop order in accordance with load conditions and user input.

Automatic transitions between power plant configurations for different vessel operations
ULSTEIN AUTOMATION solutions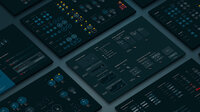 System integration
Cutting-edge solutions that optimise vessel performance and enhance operational efficiency.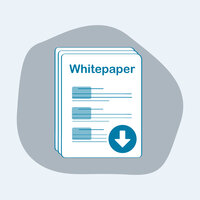 ULSTEIN POWER MANAGEMENT
Prepare your ship for a digital future with a 
ULSTEIN POWER MANAGEMENT system.
Get your whitepaper (registration required). 
Get in touch

Rolf Ottar Rovde
Description

Sales Manager

Affiliation

Ulstein Power & Control AS

Peter Pilskog
Description

Managing Director

Affiliation

Ulstein Power & Control AS