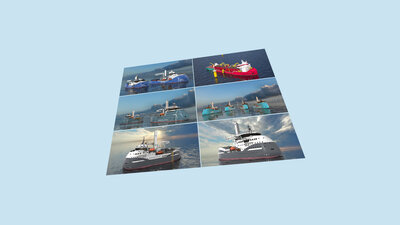 11 Ulstein designed offshore wind vessels under construction
Ulstein has extensive experience building vessels at its own yard, Ulstein Verft, and through collaboration with third-party shipbuilders. 11 offshore wind vessels are currently under construction on three continents to secure further offshore wind growth.
Since 2000, Ulstein Design & Solutions has developed 55 vessel designs built at Ulstein Verft, in Norway, and 110 additional vessels designs have been built worldwide. 
Building a fleet of vessels to secure market growth in offshore wind  
Currently, there are 10 C/SOVs of Ulstein's designs under construction. Additionally, the U.S. based Philly Shipyard is building a Jones Act subsea rock installation vessel (SRIV) developed by Ulstein in collaboration with Great Lakes Dredge & Dock Corporation (GLDD).
Four of the CSOVs are being built in Türkiye based on the ULSTEIN SX216 design. These units will be built based on a dual-fuel methanol power plant. Ulstein Verft is building another four CSOVs, these are based on the ULSTEIN SX222 design, of which two have been ordered by Olympic Shipping and two by BS Offshore. The Olympic vessel will include energy storage systems and DC solutions by Ulstein Power & Control. The China based shipyard, ZPMC, is building two SOVs for Shanghai Electric. These are based on the ULSTEIN SX195 and ULSTEIN SX197 designs, respectively. 
Securing project deliveries
Ulstein Verft has an outstanding history of on-time deliveries. The experiences gained from building vessels in Ulsteinvik are used to support and secure competitive projects elsewhere.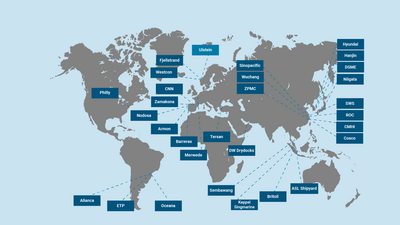 How we can be of assistance
 From the development of the business case to the commissioning and lifecycle support of the vessel, Ulstein can be a reliable partner.
We can help you with: 
Developing the right vessel for your operations

Realizing a successful newbuilding program

Keeping your ship in shape

Optimising vessel operations

Moving towards Zero emissions
See also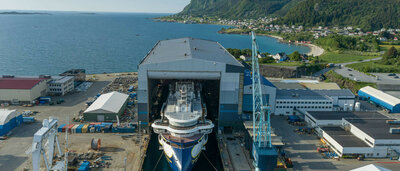 On-time delivery is often underestimated when evaluating vessel newbuilding projects. Delayed deliveries can represent an additional cost that can be as high as the original, newbuilt price of the vessel. The Norway-based shipyard, Ulstein Verft, is reputed for its precise deliveries. What do they do to achieve this?