Launching the Ocean Albatros
'Ocean Albatros', ship number six in the SunStone Ships' INFINITY series, had her launching ceremony on 16 September 2022 at the CMHI Haimen yard. Ulstein Design & Solutions is providing the design and equipment package for this project.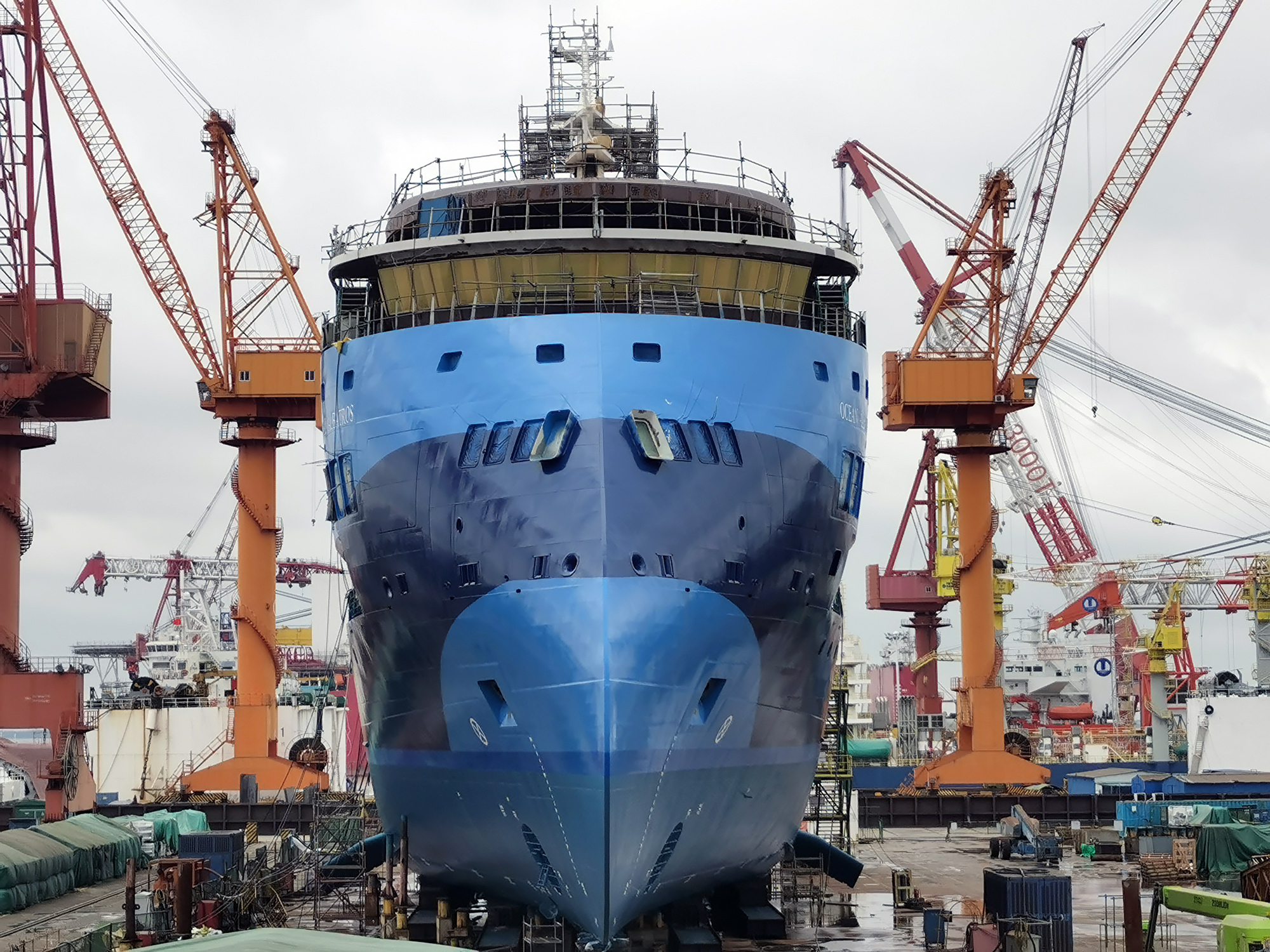 Following our recent announcement, the vessel is ready for her sea trial.
Sister vessels
Together with her sister ship Ocean Victory, she will be chartered by Albatros Expeditions. The ships have optimised speed and fuel consumption, partially running on electric engines, and they are designed to deal with rough seas, utilising stabilisers and their X-BOW design.

As the sister ship of Ocean Victory, the Ocean Albatros is being built with much the same layout, amenities, and Scandinavian design elements as the previous vessel. However, Albatros Expeditions has decided to reduce her capacity while providing the same amount of deck space:
"To deliver an even better guide-to-guests ratio, a 1:8, one of the best in our industry."
Quote Albatros Expeditions
Scheduled for the Arctic 2023 season
The Ocean Albatros is based on the ULSTEIN CX103 design and is one of the vessels in the Sunstone INFINITY series. She is scheduled to arrive for the Arctic 2023 season.
"Our latest infinity vessels are not only perfect for small-scale polar expeditions, but they are one of the most sustainable ships on the market," states Albatros Expeditions.
Please contact us for more information