Thank you for signing up
It's great to have you on board. We value your privacy and Ulstein only uses the information you provide to contact you about our relevant content, products, and services.
What if I want to unsubscribe?
No problem. Scroll down to the footer of the email you get from us and click on the unsubscribe link. The link will take you to a webpage where you can change your preferences or unsubscribe completely. 
If you need to contact us directly, please send an e-mail to [email protected]
Explore our news & feature articles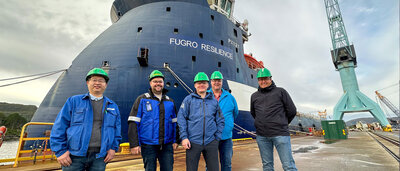 Fugro Resilience to be converted at Ulstein Verft